Maya US
Maya Childcare Incorporated is a registered 501(c)(3) public charity in the US. It works alongside the Maya Childcare Trust in the UK to support the Acorn Childcare Center in Quetzaltenango, Guatemala.

Maya UK
The Maya Childcare Trust is a UK Charity that was established in 2004.

Acorn Childcare Center
The Center provides good nutrition, care and pre-school education for children living in poverty in Guatemala.
---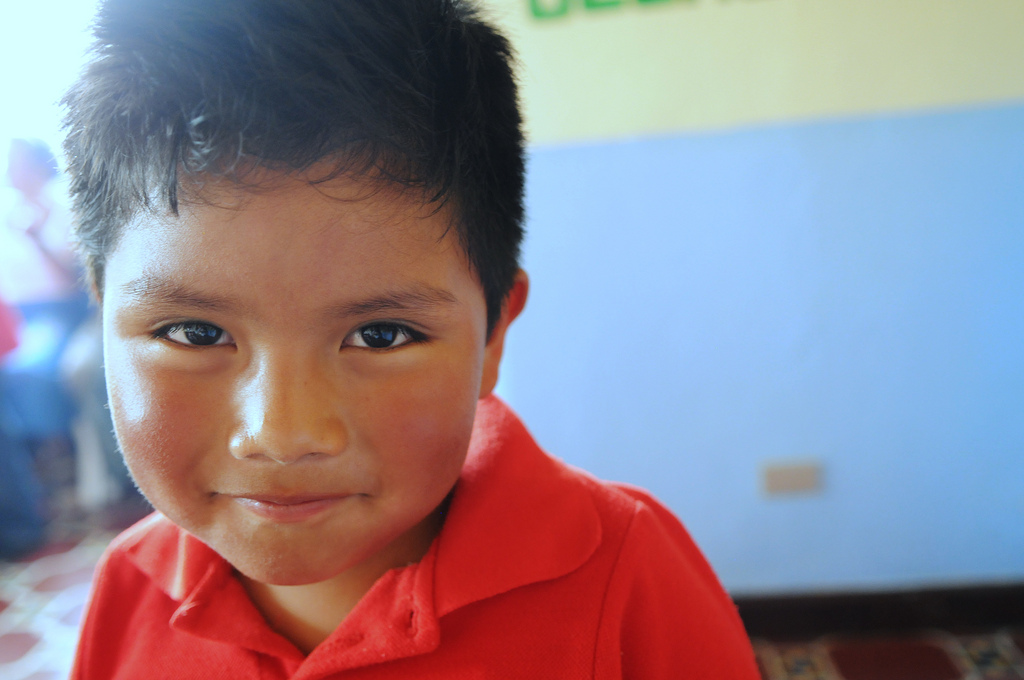 About us
Maya Childcare Inc is a non-profit corporation that works to improve the lives of children living in poverty in Guatemala. It was founded in Massachusetts in June 2011. The directors all volunteer their time and cover the administrative costs of the organization themselves, so that every donation received goes directly to supporting the Acorn Childcare Center in Guatemala.
Meeting a Need
Nearly 3/4 of the population of Guatemala lives in poverty, with 1/5 living in extreme poverty. Nearly 1/2 of Guatemala's children under 5 suffer from chronic malnutrition.
The first 5 years of children's lives are of vital importance. The way that their brains develop during this time will shape the way that they live, their health, their learning, their relationships, and their happiness throughout the rest of their lives. Poverty, poor nutrition, and neglect can greatly damage healthy growth and brain development.
The care and support offered to young children and their families at the Acorn Childcare Center can make a profound and lasting difference.
Employer ID 45-4237167
DLN 17053250370002
| | |
| --- | --- |
| President | Rachael Rhude |
| Secretary | Erica Greeley |
| Treasurer | Diane Rhude |
| Communications Director | Cara Colgate |
| Publicity Director | Barrie Wheeler |
---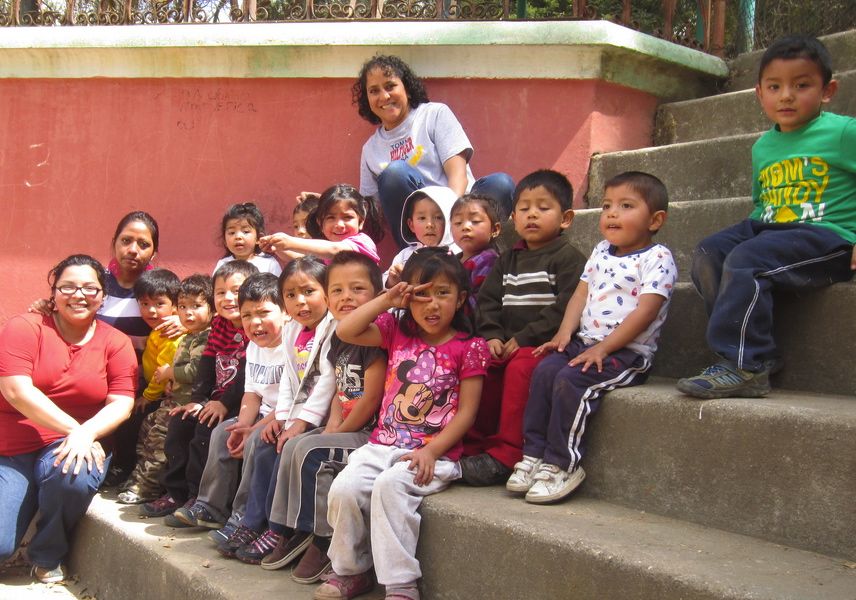 Acorn Childcare Center
The Center (Centro Infantil Bellota) provides essential care and early years support for 2 – 6 year olds. It allows children to enjoy: Good nutrition with a balanced breakfast, healthy snacks and a main meal each day. A safe and caring atmosphere that nurtures trusting relationships with adults and with other children. A stimulating educational environment that inspires and supports active learning.
The Center cares for children from 8am to 5pm, allowing mothers to work and older children, who might otherwise be responsible for childcare, to attend school. It works closely with parents providing support and involving them in the life of the Center. Parents participate in monthly meetings, volunteer at the Center, and contribute to special events and celebrations.
---
How you can help
By making a regular monthly contribution to Maya Childcare Inc you can help ensure that children and families at the Acorn Childcare Center consistently receive the support that they need.
It's easy to do.
You can set up a regular donation by clicking on the DONATE link above and selecting the box that says "Make This Recurring"
$20 pays for hygiene products for a month (toothbrushes, toothpaste, face cloths, soap)
$25 pays for safe drinking water for the Center for a month
$70 pays for art & craft resources for a month
$450 pays for rent for the building for one month
Every contribution helps!
---
Volunteering
Volunteers make a valuable contribution to work at the Center, and are warmly invited to share in the task of caring for children there.
In order to provide stability for children and continuity for staff at the Center, those wishing to work directly with children are usually asked to make a commitment of at least a month. However, there is a wide variety of work to be done at the Center, and those with less time available, with more limited Spanish, or with particular skills to offer can help by preparing play resources, doing maintenance work, developing a garden area, making children's costumes, decorating the Center's walls, taking photos, translating documents, fund-raising, or carrying out a range of other creative projects for the benefit of children.
If you would like to apply to volunteer, you can contact the Director at info@centrobellota.org