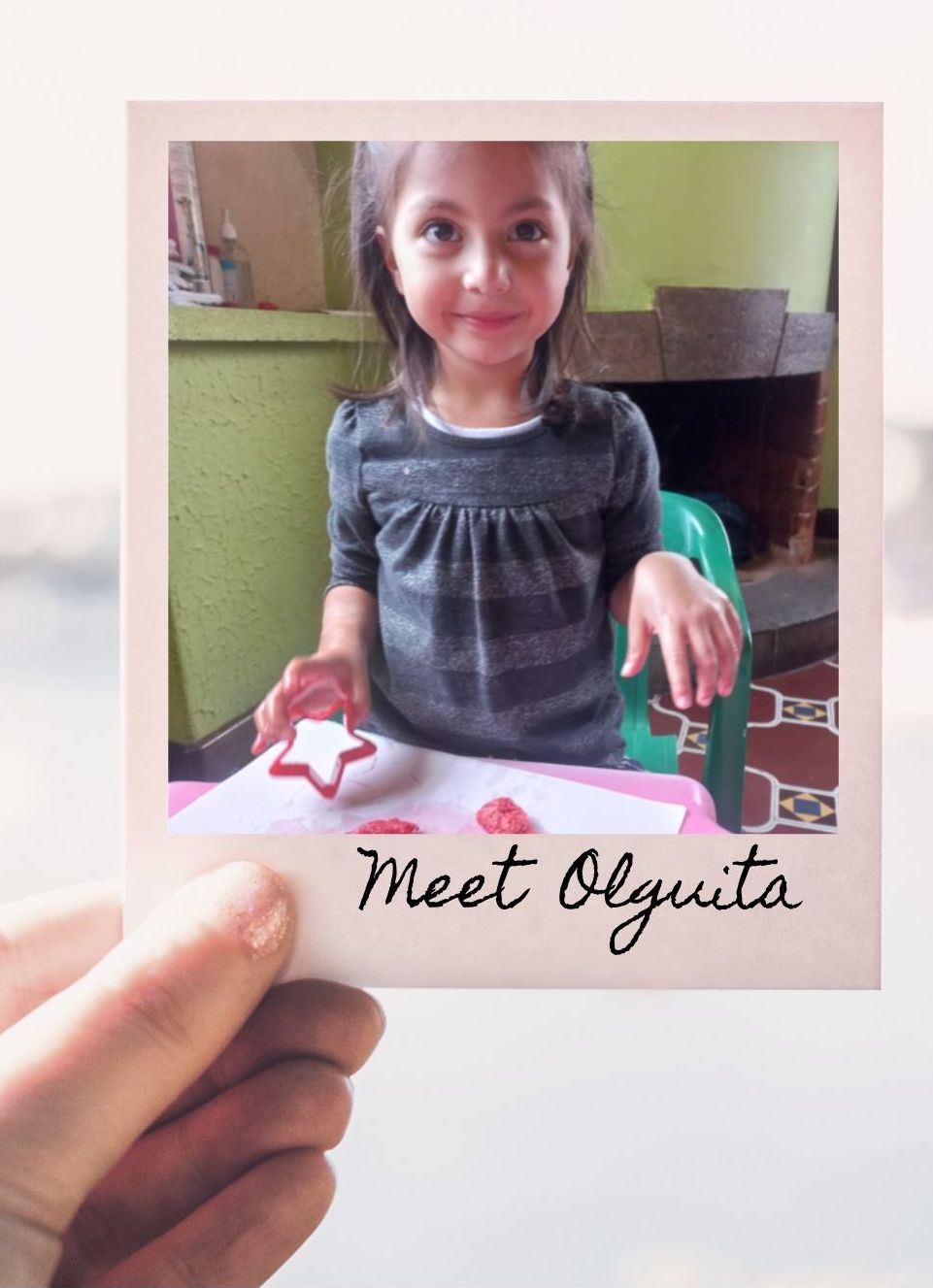 MEET OLGUITA
Meet 4 year old Olguita who enrolled in the Acorn Childcare Center in January. She lives with her parents and two older siblings, who are both alumni of the Center. Olga's father works as a security guard and her mother has a small business selling cleaning products. 
Olga quickly adapted to being at preschool and enjoys being with the other children and the staff. She loves taking part in all the daily activities. Her favorite activities include playing chef preparing meals in the play kitchen, art activities, and dressing up in the theater area. 
Over the past month Olga has blossomed. She is a cheerful and caring student, working well with peers and showing particular kindness to the younger children. She is always keen to participate in activities and to cooperate with her classmates. Because of your ongoing generosity, Olga like her older siblings before her, has a caring place to learn, grow and connect with other children her age. Thank you!
EVERY DOLLAR COUNTS
Every donation helps ensure that we can continue transforming the lives of families facing extreme poverty.
Maya Childcare Inc is run entirely by volunteers, thus 100% of your donation goes directly to the Acorn Childcare Center.
The fact that the Acorn Childcare Centre is able to offer such crucial, life-changing support to children and families living in extreme poverty, is thanks to the work and the generosity of many people, doing and giving what they can to help. Every contribution matters, and together all these efforts make a huge difference.