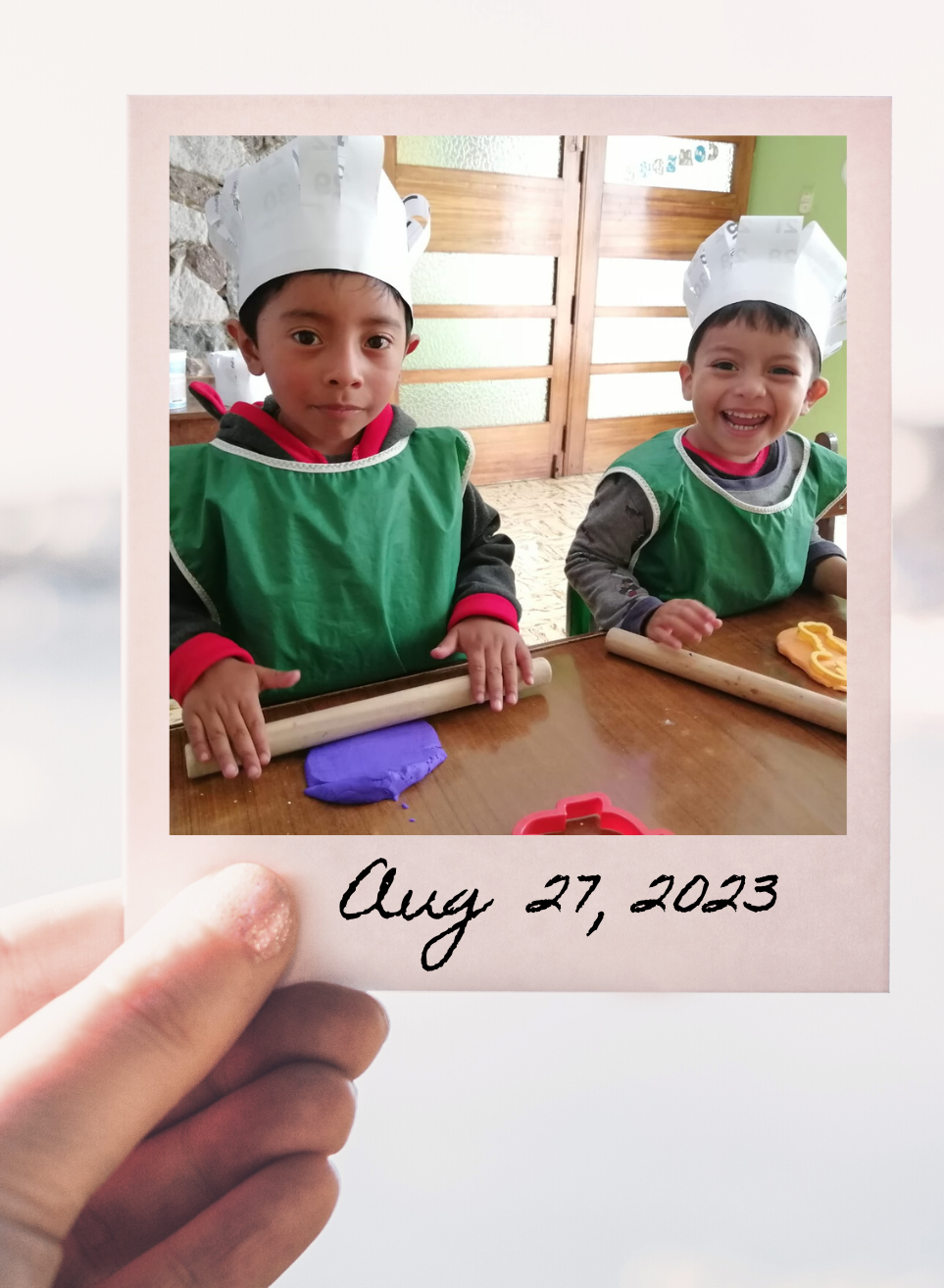 SCHOOL DAYS: PROFESSIONS AND COMMUNITY
Recently our young students spent time exploring service professions with hands-on activities and dress-up play. Exposure to the world of work may inspire a possible career but more importantly at this young age it provides opportunities for students to explore the world around them, encourage interest in their community, and appreciate the people that work to help them grow and learn.
Community engagement gives children a sense of belonging and helps to build their identity. Being a member of a community sends a powerful message to children, one that says: You are important. You belong. You make a difference. It's a message that holds the strength to empower every child in the world!
Thank you for your ongoing support and commitment to breaking the cycle of poverty and giving our young students the foundation for a better future. 
EVERY DOLLAR COUNTS
Every donation helps ensure that we can continue transforming the lives of families facing extreme poverty.
When you make your donation recurring, you'll join our Helping Hands Sustainer Circle, a community of extraordinary humans working together to provide monthly support for the children and families at the Acorn Childcare Center. As a member, your monthly commitment provides a reliable and sustainable source of funds we can use to plan programs, create budgets and expand services. Learn more
Maya Childcare Inc is run entirely by volunteers, thus 100% of your donation goes directly to the Acorn Childcare Center. The Center is able to offer such crucial, life-changing support to children and families living in extreme poverty thanks to the work and the generosity of many people, doing and giving what they can to help. Every contribution matters, and together all these efforts make a huge difference. Thank you