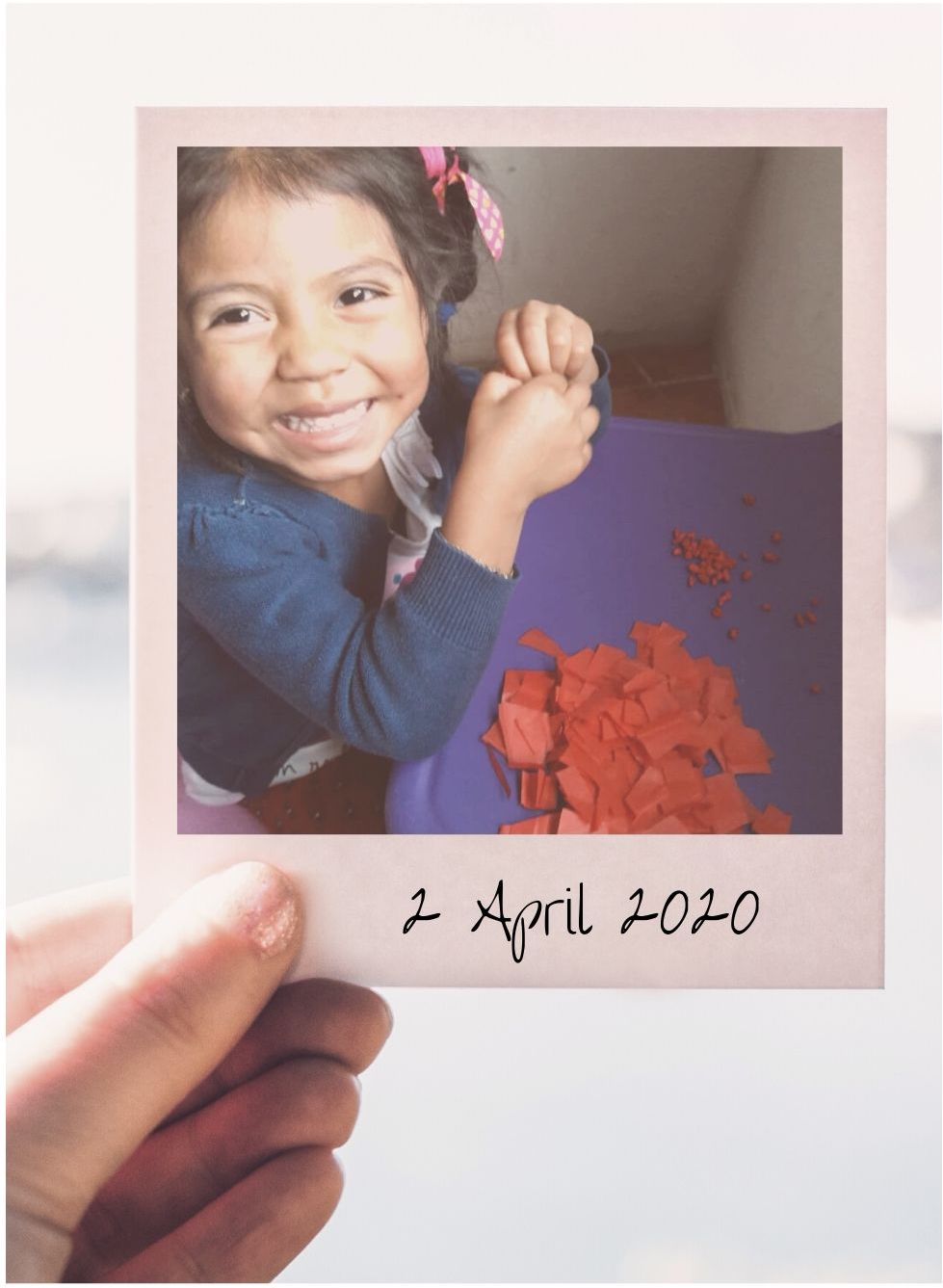 Helping students learn at home
With schools and businesses closed in Quetzaltenango, our staff at the Acorn Childcare Center have been calling to check in on each family by phone. None of our families are able to work from home and so they are now left with no income and no resources to fall back on. It is an anxious time for them and they deeply appreciate the support they have received.
Last week, our Center director drove to each home and dropped off a food allowance for each family to ensure that everyone is able to eat enough to stay healthy. He also dropped off a package of educational resources with ideas for activities parents can do with their children at home.
Teachers have been sending a daily video message to the families. Monday through Friday the children see the smiling face of their beloved teachers encouraging parents and children to do educational activities together during their time at home, such as stories, crafts, familiar songs and puppet play like this:
We will continue to keep in touch with the Center staff and post updates on our website. Thank you for your continued support during this difficult time.
EVERY DOLLAR COUNTS
Every donation helps ensure that we can continue transforming the lives of families facing extreme poverty.
Maya Childcare Inc is run entirely by volunteers, thus 100% of your donation goes directly to the Acorn Childcare Center.
The fact that the Acorn Childcare Centre is able to offer such crucial, life-changing support to children and families living in extreme poverty, is thanks to the work and the generosity of many people, doing and giving what they can to help. Every contribution matters, and together all these efforts make a huge difference.