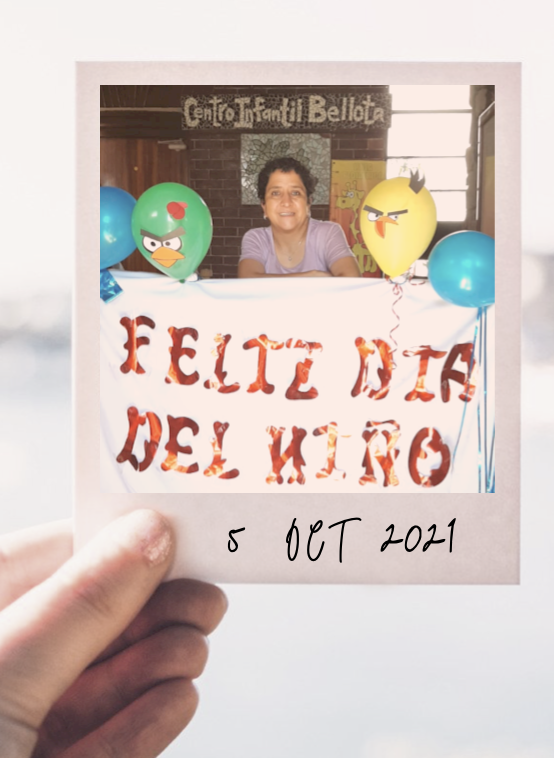 SO MANY THINGS TO CELEBRATE!
We launched into October with a lot of excitement!
October 1st is a special day for kids all over Guatemala called "Día Del Niño" Children's Day. It is a holiday celebrated with great enthusiasm, happiness  and love all across Guatemala and despite everything going on in the world there was no shortage of celebration for the children at Acorn Childcare Center! Because of your generosity this year, our teachers were able to surprise every child with a wrapped gift and a small treat bag. When the children arrived at the Center with their parents they were greeted with big smiles, hugs, balloons and a banner reminding each child how special and important they are to us. When the children unwrapped their toys at home later, their joyous reactions we received via photo and video were priceless:
Two thousand miles away on Cape Cod, our 3rd Annual Charity Golf Tournament also took place on this joyous day. We had a beautiful blue-sky day at The Bay Pointe Club in Onset. After a challenging round of golf, our players enjoyed a buffet lunch followed by awards and prizes. A BIG thank you to all of our sponsors, players and committee members who helped make this event possible and raised nearly $10,000 for the Acorn Childcare Center!
And if all that wasn't amazing enough, with your generosity Center Director Omar Mejía flew from Chicago to Quetzaltenango this week with 74 brand new books from our Amazon Wish List and another 49 gently-used books donated by Board Member María Pechuk, who teaches Spanish to young children on Cape Cod. As you may know, our young students have been without new books since before the pandemic. The children's books that are available to purchase locally are incredibly expensive — when you can find any at all — and there's no reliable way to ship packages from the US to Guatemala. Every single book on our Amazon Wish List was purchased by YOU our extraordinary supporters and shipped to Omar in Chicago last week before he boarded a flight to Quetzaltenango.
Most of the books Omar delivered to Ms. Yomis and Ms. Iliana this week were given to our students to read at home with their parents, as well as, to follow along while their teachers read aloud on video. Research shows that having books in the home is proven to positively benefit children in a myriad of ways. In fact, a recent study found that the mere presence of a home library increased children's academic success, vocabulary development, attention and job attainment. Wow! The remaining books will be added to the Center's library, for Ms. Yomis and Ms. Iliana to read aloud on video during virtual learning and later for the students to enjoy when we reopen the Center to in-person learning (hopefully) next school year. Thank you to everyone who made this feat possible, we are so incredibly grateful!
EVERY DOLLAR COUNTS
Every donation helps ensure that we can continue transforming the lives of families facing extreme poverty.
Maya Childcare Inc is run entirely by volunteers, thus 100% of your donation goes directly to the Acorn Childcare Center.
The fact that the Acorn Childcare Centre is able to offer such crucial, life-changing support to children and families living in extreme poverty, is thanks to the work and the generosity of many people, doing and giving what they can to help. Every contribution matters, and together all these efforts make a huge difference.