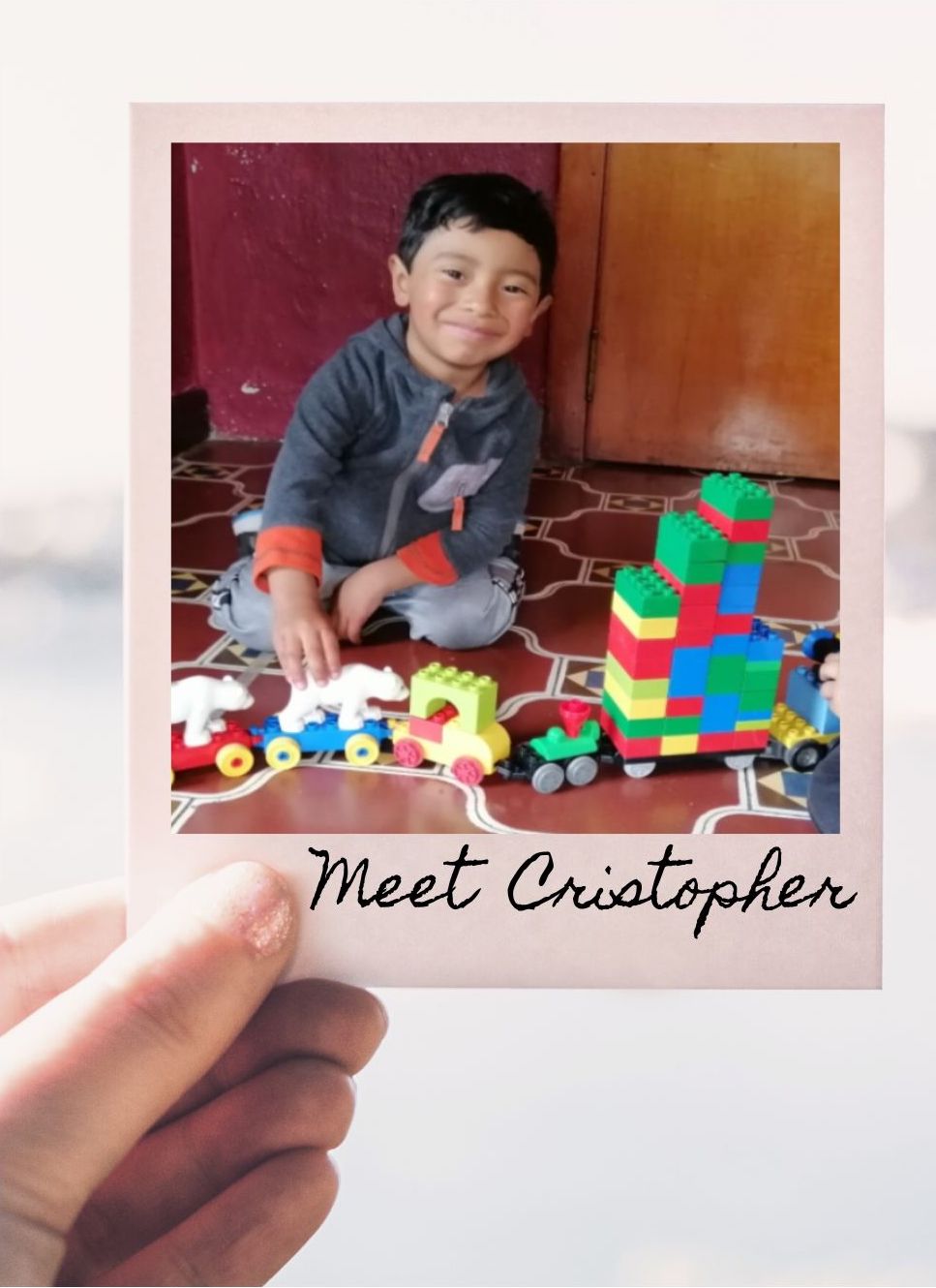 MEET CRISTOPHER
Meet 4 year old Cristopher who started coming to the Acorn Childcare Center in February. Cristopher lives with his mother and grandmother in a rural area, and travels by bus for an hour with his mom to get into the city each morning.
Christopher's mother works near the Center cleaning houses. Before he came to our school, his mother had to leave him with a neighbor or at home alone while she worked. It is hard for Christopher's mother to cover the cost of the family's basic needs. She earns around $100 a month, which is not enough to pay for their home, food, transport, clothing and health. She is so grateful that Christopher receives two nutritious meals and two healthy snacks at the Center each day.
From his first day Christopher seemed comfortable at the Center. He is friendly to his companions and teachers, and enjoys taking part in all the different activities. Some of his favorite things are building train tracks, playing with cars, and putting together lego dinosaurs. He also loves the art area, dancing, being physically active, and singing. He enjoys listening to stories, and likes to tell stories by looking at the pictures in a book.
He loves the food and especially likes the fresh fruit and oat or rice drinks served for snack. Christopher was often alone and had nobody to play with at home. He is very social and really loves being at preschool because he can learn, play and share with his classmates.
Because of your generosity, Cristopher has found a caring place to learn, grow and connect with other children his age. His mother can work without worry for his safety, knowing he is well-fed and cared for all day. Your generous contributions give children like Cristopher a better start and give their parents so much hope despite their economic and family difficulties. Thank you!
EVERY DOLLAR COUNTS
Every donation helps ensure that we can continue transforming the lives of families facing extreme poverty.
Maya Childcare Inc is run entirely by volunteers, thus 100% of your donation goes directly to the Acorn Childcare Center.
The fact that the Acorn Childcare Centre is able to offer such crucial, life-changing support to children and families living in extreme poverty, is thanks to the work and the generosity of many people, doing and giving what they can to help. Every contribution matters, and together all these efforts make a huge difference.